With the approach of the 2023 "Double 11" shopping festival, CCTV-2's premier financial program "Consumer Advocacy" recently launched a special segment titled "Focus on Double 11: Exploring Leading Domestic Smart Manufacturing." The purpose of this segment is to delve into Chinese "black technology" that enhances the quality of life through innovation. PRINX CHENGSHAN, representing the forefront of domestic tire innovation, joined CCTV reporters in discussing how to choose the right tires for new energy vehicles and witnessed how their PRINX new energy tires use cutting-edge technology to enhance the driving experience and meet evolving tire demands.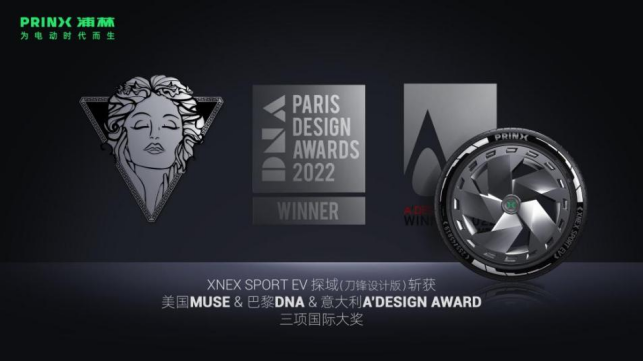 The showcased PRINX tire is PRINX CHENGSHAN's premium new energy tire brand introduced in 2022. Upon its debut in 2022, the XNEX SPORT EV (Blade Design Edition), received multiple prestigious international design awards, such as the A'DESIGN Award (Italy) and the DNA Award (French), and achieved commendable results in various global markets.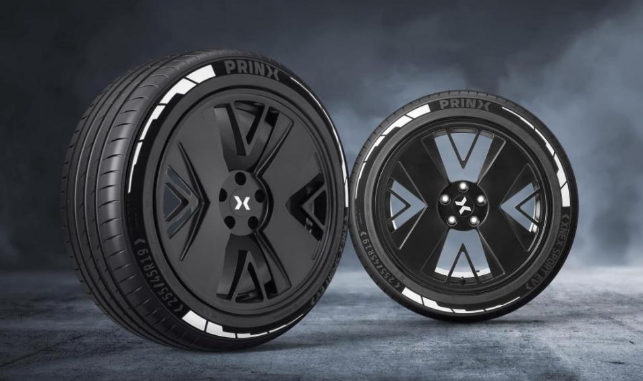 As the flagship product in PRINX's new energy vehicle tire category, XNEX boasts exceptional overall capabilities, earning the highest label grade within its product category. It surpasses international first-tier products in terms of wet grip and rolling resistance performance, offering a superior performance compared to international EV tires. PRINX CHENGSHAN's industry-leading low rolling resistance technology also addresses energy consumption concerns, providing a notable performance advantage, combined with innovative tire compounds and tread design, leading to a "dual enhancement." In user testing, XNEX excelled in both energy efficiency and mileage performance.
Furthermore, PRINX XNEX features several exclusive "black technologies" that further optimize the user experience and driving experience: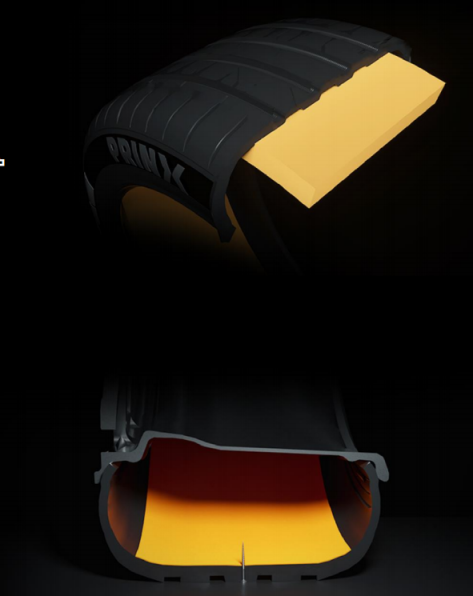 "Electric vehicles demand quieter cabin environments, necessitating higher noise reduction standards. That's where our patented sound absorption technology Silenteck? comes in. Utilizing specially crafted sound-absorbing materials, it significantly reduces noise without compromising tire stability and rolling resistance. In authoritative tests, it was found to reduce noise levels by up to 12.6 decibels," explained PRINX CHENGSHAN's product manager. This technology, as a critical component of the vehicle's noise reduction system, contributes to a peaceful and comfortable driving atmosphere for users.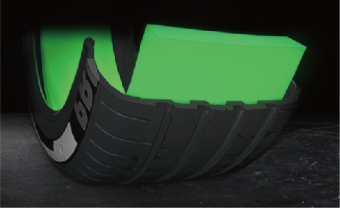 PRINX CHENGSHAN's self-healing technology, Healteck?, is a valuable tool for enhancing driver safety. "The special self-sealing layer on the tire crown can automatically fill puncture holes, preventing air leaks and reducing the risk of blowouts and loss of vehicle control. Even in sub-zero temperatures, it remains unfazed by nail punctures with a diameter of 5 mm or less, enhancing driving safety and providing users with a seamless driving experience."
In extreme wet driving conditions, XNEX's exceptional hydroplaning performance ensures that the vehicle can traverse water puddles at higher speeds without deviation, providing safety on wet surfaces. In authoritative testing, popular products from international first-tier brands experienced deviation at 70 km/h, while PRINX XNEX exhibited deviation only at a higher speed of 75.8 km/h.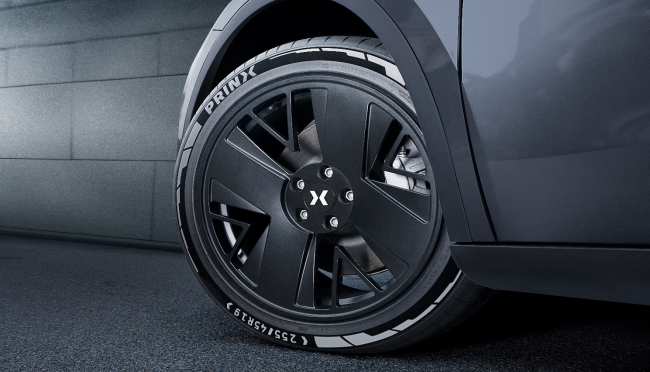 In subsequent user experiences, XNEX tires have received favorable reviews for their perfect compatibility with high-end new energy vehicles, earning praise from car owners.
With the rapid growth of new energy vehicles in recent years, the demands placed on tire products have evolved. PRINX CHENGSHAN aims to leverage platforms like CCTV to educate more young consumers about the critical role of tires in determining electric vehicle performance and driving safety. It also seeks to promote the scientific selection of suitable products and collaborate with users to explore new ways for sustainable travel and lifestyles.