On October 20, 2023, PRINX CHENGSHAN's Thailand Fortune Tire PCR Distributors Conference concluded successfully. Distributors from Thailand gathered in Pattaya, coming together to learn about PRINX CHENGSHAN's internationalization strategy, advanced technological developments, and product planning for the Thai market. They also visited PRINX CHENGSHAN's tire manufacturing facility in Thailand, which is at the forefront of green and smart development. This conference helped further strengthen consensus, enhance collaboration, and work together to shape the future.
Dedicated to Regional Markets, Advancing Continuously in Internationalization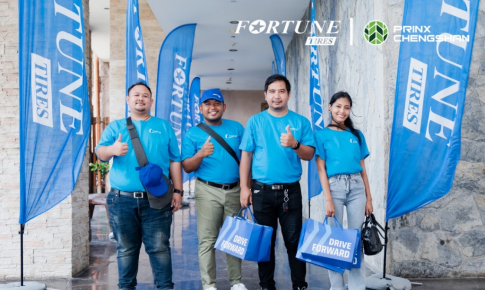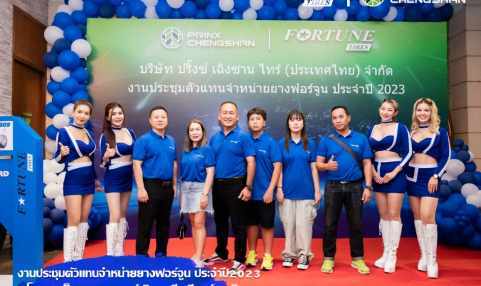 PRINX CHENGSHAN Thailand distributor representatives gather together to collaborate on development
As a representative enterprise of China's new tire intelligent manufacturing pursuing an internationalization strategy, PRINX CHENGSHAN has been deeply rooted in the Asia-Pacific market for many years. Currently, PRINX CHENGSHAN has deployed various products across different segments of the Thai market. Over the years, it has established a stable and high-quality sales and service network, providing strong support to its Thai partners. The successful convening of this distributors conference once again reaffirms the high regard that Thai customers have for PRINX CHENGSHAN.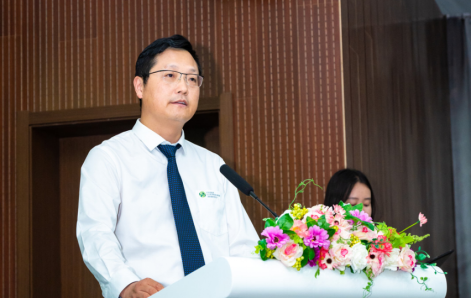 Zhang Yougan, General Manager of PRINX CHENGSHAN Tire (Thailand) Company, introduces the situation of the Thai production base
Fast product iteration, high quality, and ample production capacity are crucial foundations for PRINX CHENGSHAN's deep-rooted presence in the Asia-Pacific market and its commitment to excellent customer service. Zhang Yougan, General Manager of PRINX CHENGSHAN Tire (Thailand) Company, extended a warm welcome to the distributors' visit and, during the subsequent tour, shared the leading achievements of PRINX CHENGSHAN's Thailand tire production base in terms of informatization and automation.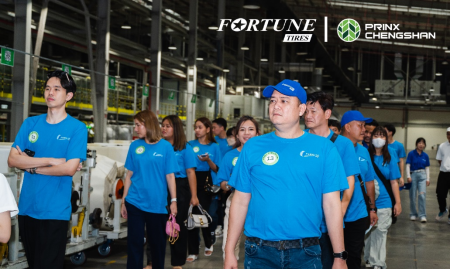 Distributors visit the PRINX CHENGSHAN Thailand production base to gain insights into the development of intelligent manufacturing
During the visit to the Thailand production base, distributor friends praised the high-end manufacturing equipment in the intelligent workshops and the quality management throughout the entire tire lifecycle.
Chu Xiaohua, PRINX CHENGSHAN International Sales Center Director, delivers the welcoming address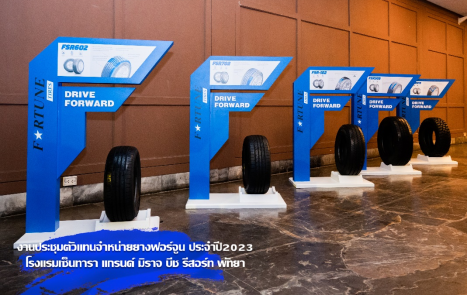 The products showcase at the conference, including FSR602, FSR702, and FSR102, and garner significant attention from customers
During this distributors conference, PRINX CHENGSHAN introduced a complete range of passenger vehicle products tailored for the Thai market, offering a wide selection of products to help distributors better meet diverse customer needs. PRINX CHENGSHAN's International Sales Center Director, Chu Xiaohua, stated in her speech at the conference that in the future, PRINX CHENGSHAN will further empower partners in various aspects, including branding, channels, products, and service ecosystems, to create high-quality products and experiences. This will lead to innovative upgrades for the brand and create more value for all distributors.
Hearts United, Progress Together

Outstanding Thai distributor partners receive recognition
The continuous development of overseas markets and the successful establishment of the brand image would not have been possible without the dedication and efforts of every distributor partner. The conference also featured an award ceremony to recognize outstanding distributor partners who have made exceptional contributions. Attendees expressed that through this conference, they gained a clearer understanding of PRINX CHENGSHAN's future development plans and a better sense of the direction for progress. With confidence and determination, everyone is ready to work together for global success.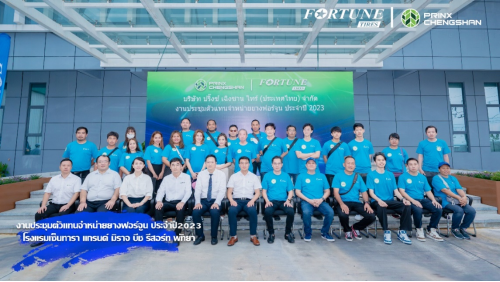 The 2023 PRINX CHENGSHAN Thailand Distributors Conference successfully concludes