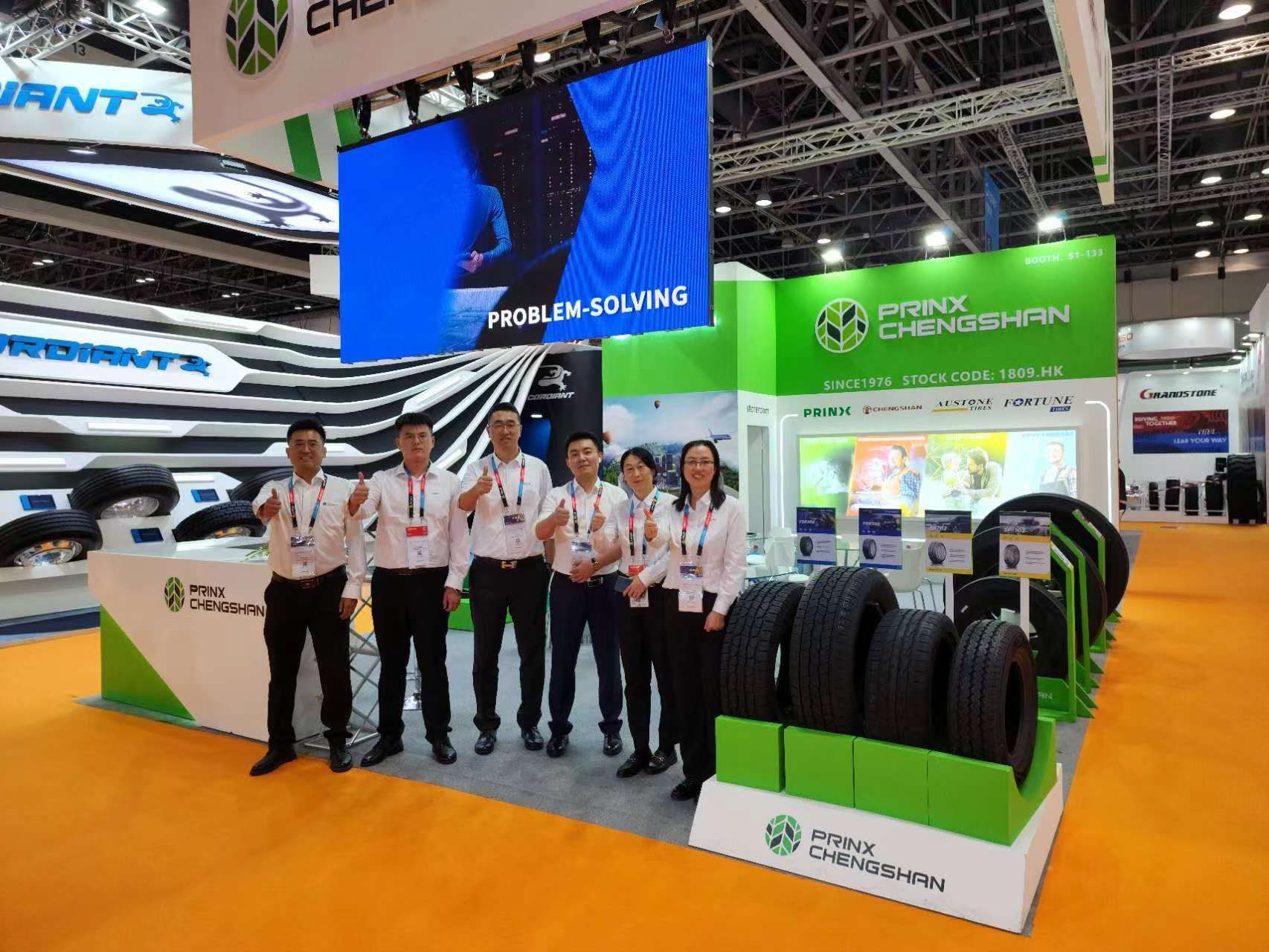 On October 2 to 4, 2023, the 3-day 2023 Automechanika Dubai was held at the Dubai World Trade Center, where PRINX CHENGSHAN has appeared with multiple high-performance products, attracting numerous international customers and partners for visits and exchanges.
As a representative of China's new intelligent tire manufacturing, PRINX CHENGSHAN has been committed to the application of new materials and technologies, and innovation and R&D of products by relying on the Shandong National Enterprise Technology Innovation Center for many years. Some of its technologies have led the industry and world, and it has provided high-quality products and services to customers in different regions on six continents worldwide. At this Automechanika, based on the unique terrain of the Middle East with "half seawater and half desert" and the diverse needs of users, PRINX CHENGSHAN has launched an excellent product portfolio including Austone SP702, Fortune FSR305, FSR308, Austone SF-102, etc., which highly meets the local user needs. Among them, the Austone SP702 ultra-high performance tires are characterized by stable control, comfortable driving, excellent grip, and have achieved silent noise reduction through the application of PNS noise simulation technology, which is favored by high-end and luxury car owners present; the Fortune FSR305 H/T urban multifunctional tires are characterized by excellent control and comfortable driving. The unique design of its tire shoulder not only provides stability, but also effectively reduces irregular wear, making the tires more durable; the Fortune FSR308 A/T all-terrain tires feature excellent off-road traction, wetland braking performance, and mileage performance, and their unique large pattern design ensures that the users can safely drive on various terrains; the Austone SP-102 tires are characterized by long mileage and good wetland grip, and their high-strength framework materials and body design enhance the overall rigidity. Their safety and load-bearing performance can be suitable for various light-duty commercial vehicles. They are also popular products that users pay attention to.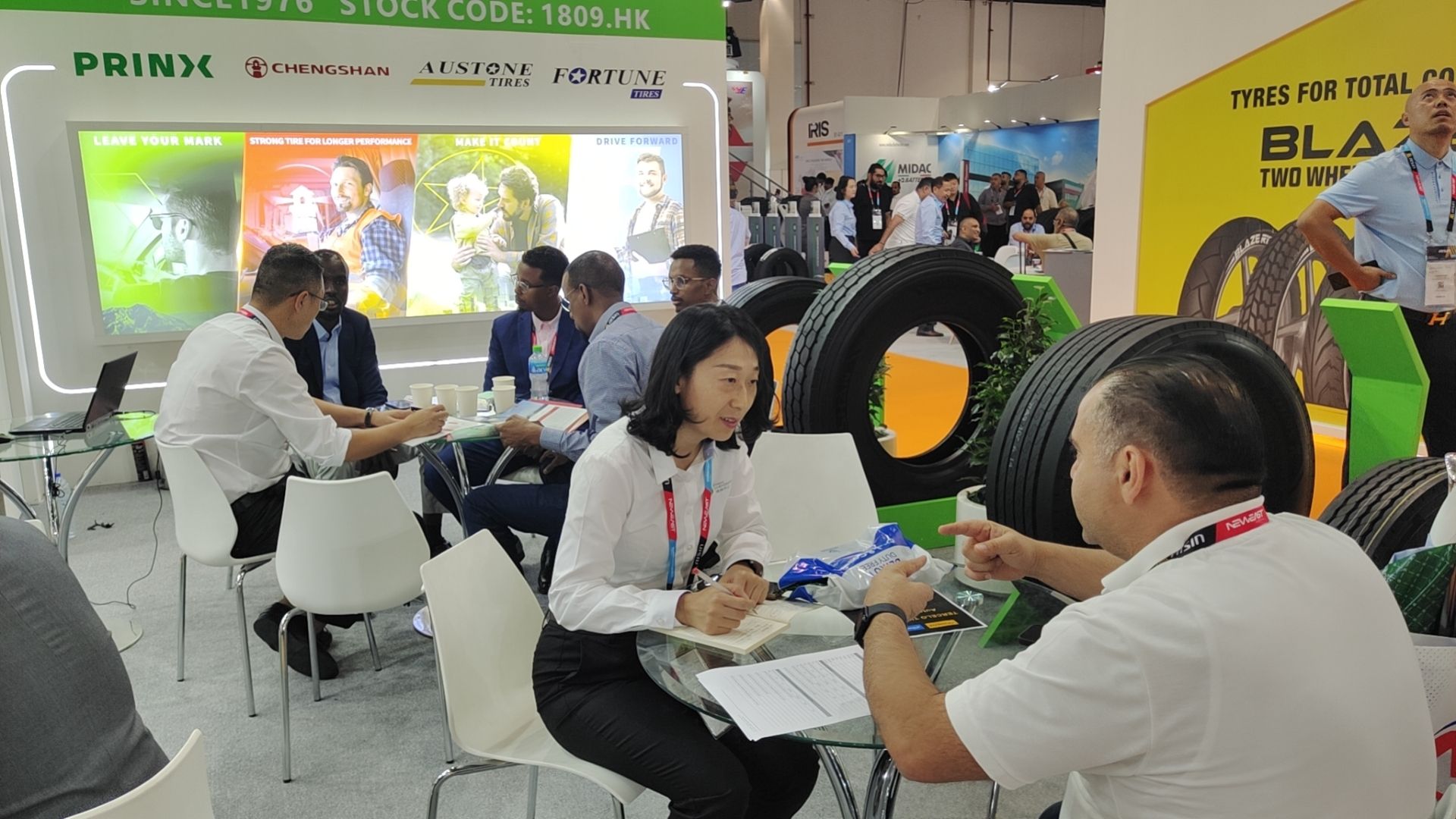 Sustainable development is a hot topic at this Automechanika. The new energy vehicle tires represented by Prinx XNEX under PRINX CHENGSHAN have also become the focus of user attention. They are designed with advanced formulas and innovative patterns, and can be equipped with Silenteck™ and Healteck™ technologies, combined with the fashion design that has won three international design awards in a row, further enhancing the driving experience of new energy car owners from multiple aspects such as silence, control, energy conservation, and visual perception.
In terms of commercial use, PRINX CHENGSHAN has introduced representative products such as CAM210, G65, FAR603 to users in the Middle East and around the world. Among them, the regional transportation full-wheel order product Fortune FCR603 not only has outstanding characteristics of high mileage, resistance to eccentric wear, and low rolling resistance, but also has passed the TÜV snow certification, achieving universal use throughout the year. It is a representative of PRINX CHENGSHAN's new generation of metric tire products.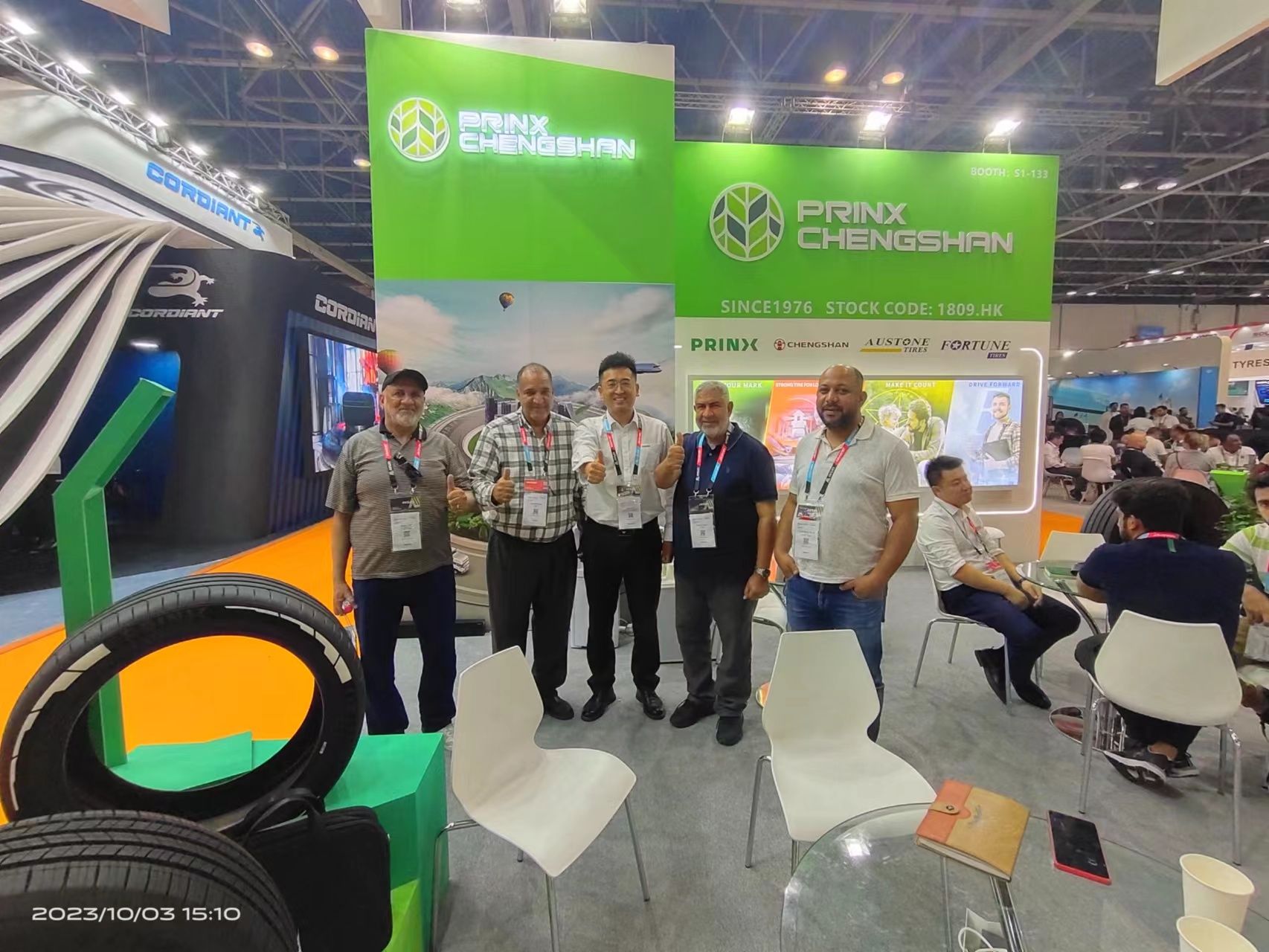 This Automechanika is a highly influential auto parts and after-sales service exhibition in the Middle East,and is also one of the important platforms for globally renowned auto parts manufacturers to enter the Middle East market.According to official data,more than 1,800 automotive service and parts enterprises from over 60 countries worldwide have participated in this Automechanika,and the Automechanika area has increased by 63% compared to 2022.