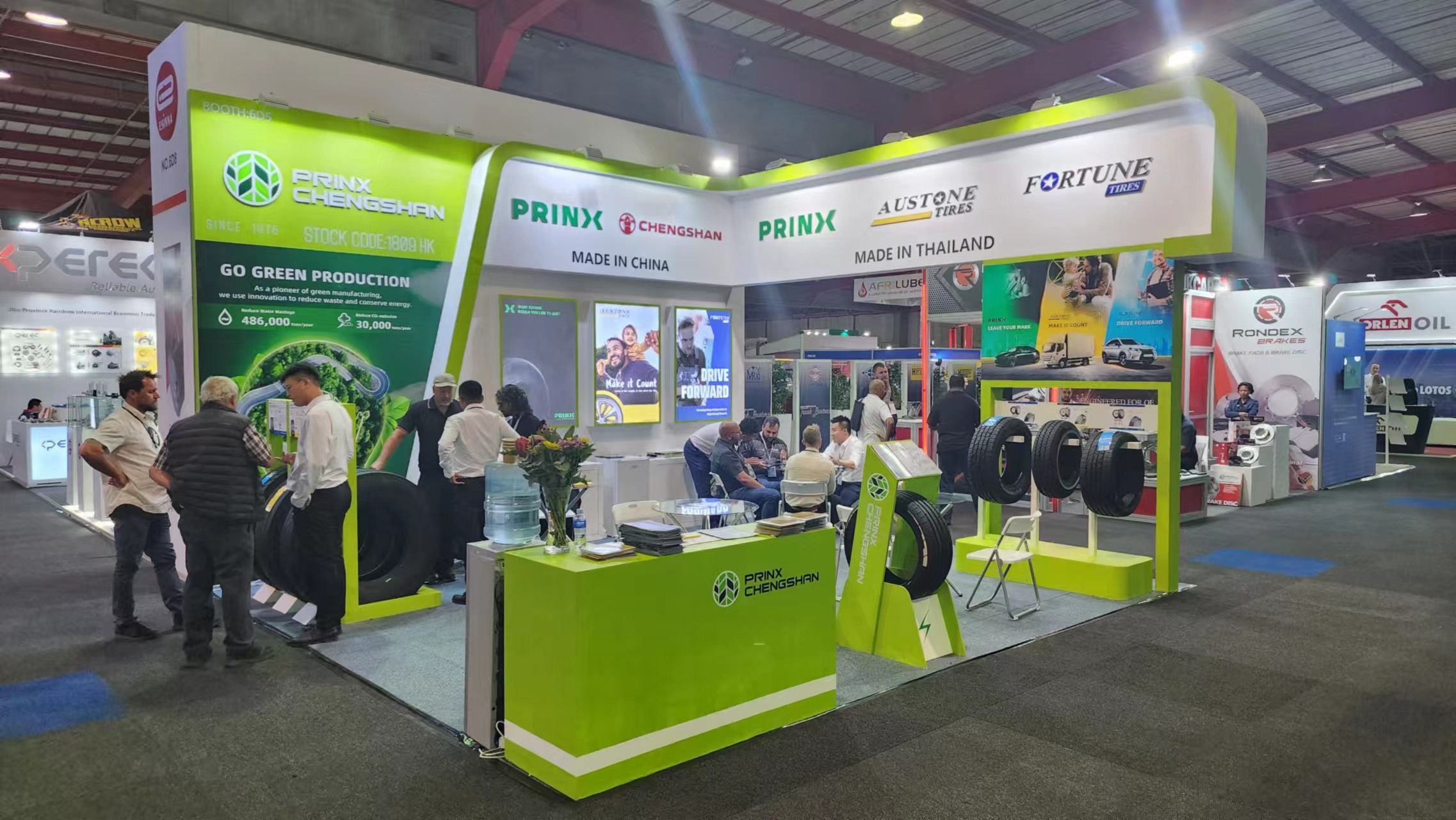 From September 5 to 7,PRINX CHENGSHAN showcased its presence at the 2023 Automechanika South Africa,held in Johannesburg.This exhibition is one of South Africa's largest gatherings in the automotive parts and aftermarket services industry,bringing together over 15,000 professionals,including automotive parts manufacturers,aftermarket service equipment manufacturers,automotive aftermarket service experts,automotive aftermarket service academies,and related enterprises from around the world.More than 600 brands participated in this exhibition.
In recent years,PRINX CHENGSHAN has been continuously enhancing its influence in overseas markets,currently serving over 100 countries across six continents.For this appearance at the exhibition,PRINX CHENGSHAN introduced high-performance,tailored products,taking into consideration the unique climate and road conditions in Africa,as well as various application scenarios for users.The featured regional brands include Fortune,Austone,and Prinx,which received strong recognition on-site due to their distinctive products and high-quality services.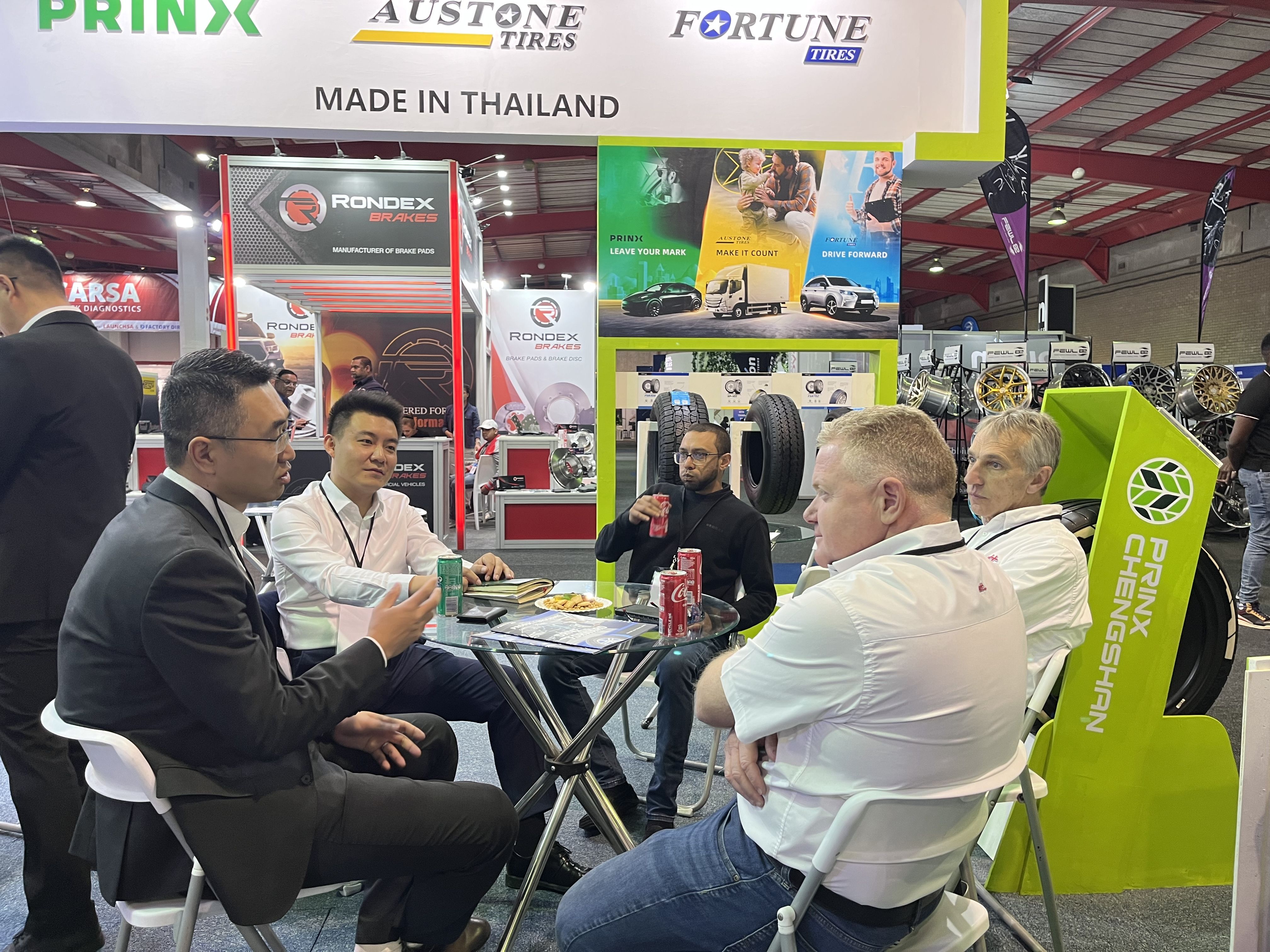 In the passenger car tire segment,PRINX CHENGSHAN has introduced two notable tire models for the African market.The first one is FSR702,emphasizing excellent handling with an asymmetrical tread pattern and a unique shoulder design.Equipped with PNS(Pulse Noise Simulation)silenteck design,it further enhances its noise reduction capabilities,offering users a safe and comfortable driving experience.The second tire,FSR308,is designed specifically for off-road purposes.With its distinctive tread pattern and wide tire surface,it excels in traction and stability.The robust shoulder and sidewall design significantly improve the tire's durability,making it suitable for both paved and unpaved roads.Its eye-catching white sidewall design has also garnered considerable attention.Additionally,the light truck tire,SP-102,known for its long mileage,grip,and high load capacity,has been a popular choice among users.
Due to the growth of the automotive industry,the demand for electric vehicles in South Africa is steadily increasing.PRINX CHENGSHAN has also introduced the Prinx new energy tire,which has won three international top design awards in a row.This tire is known for its distinctive silenteck and self-repairing technology,and a fresh,stylish brand image,leaving a lasting impression on numerous users.
In the commercial vehicle tire segment,the showcased DR606 and AR603 tires have both demonstrated excellent performance in TÜV testing.They boast outstanding features such as high mileage,resistance to uneven wear,and low rolling resistance.In addition,there are products like FTH155,which has received a European Union patent.
Representatives from PRINX CHENGSHAN stated at the exhibition that in the first half of 2023,the company has successfully developed and launched nearly 200 new products,with several technologies being internationally recognized as industry-leading.Moving forward,as the internationalization strategy continues to deepen,the company plans to innovate and develop region-specific,differentiated products in specific market segments.This approach aims to further optimize their product portfolio and distribution channels,creating more value for global partners and customers.