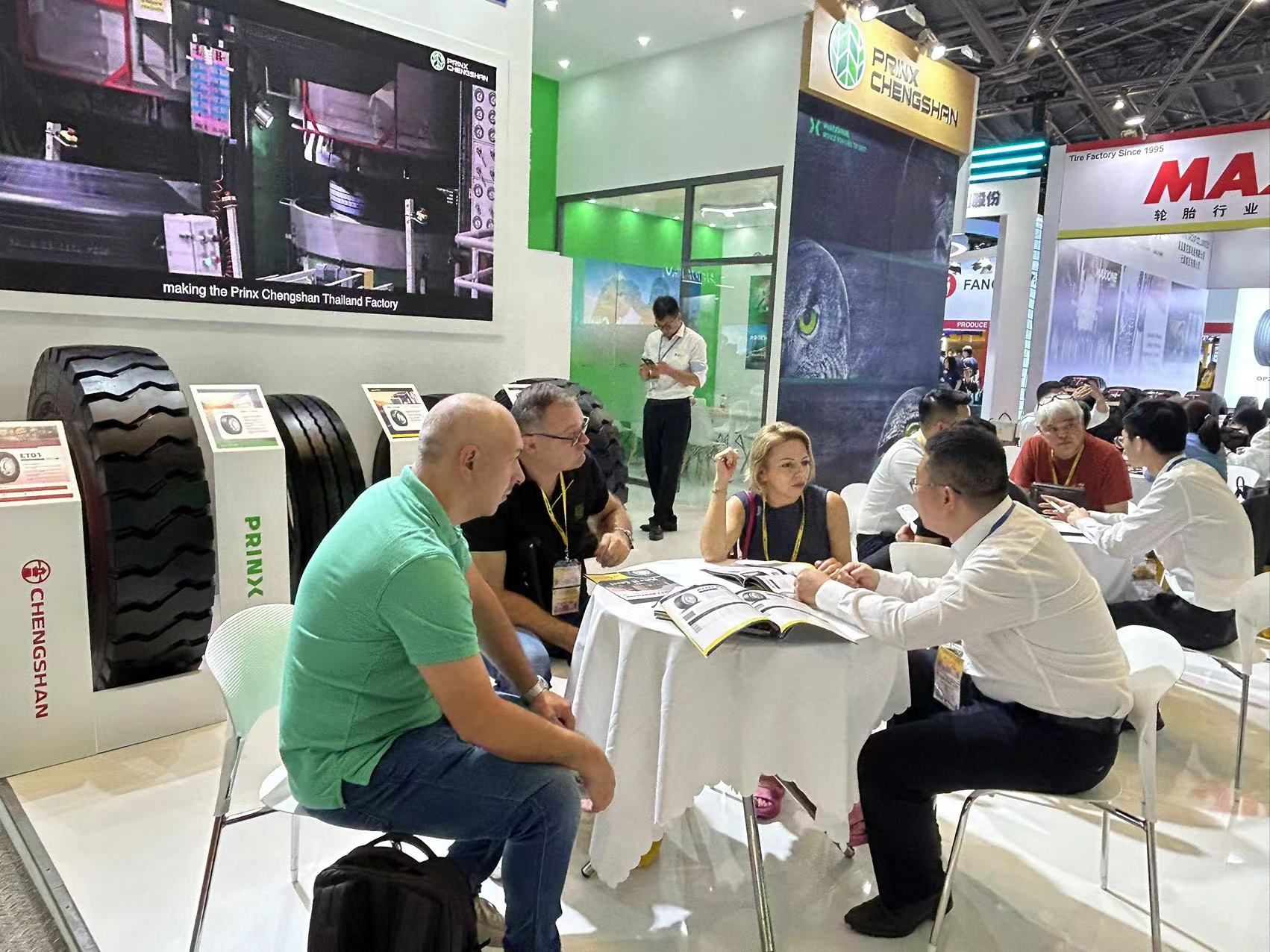 The 18th China International Tire Expo 2023 was held at the Shanghai World Expo Exhibition and Convention Center from September 4 to 6.PRINX CHENGSHAN,along with its four major brands Prinx,Chengshan,Austone,Fortune,and best-selling products,made an appearance at the exhibition and received considerable attention.After this year's Qingdao International Tire Fair,PRINX CHENGSHAN once again showcased its exclusive technology and advantageous products to global users in multiple dimensions.Enterprise exhibition representatives also had in-depth and close exchanges with on-site partners and users.
Since its first exhibition held in 2003,China International Tire Expo has always been committed to providing a constantly developing international trade negotiation platform for the tire industry.It has now grown into an influential international exhibition that gathers leaders in the Asia Pacific tire industry,showcases new technologies and products,and leads the industry's development.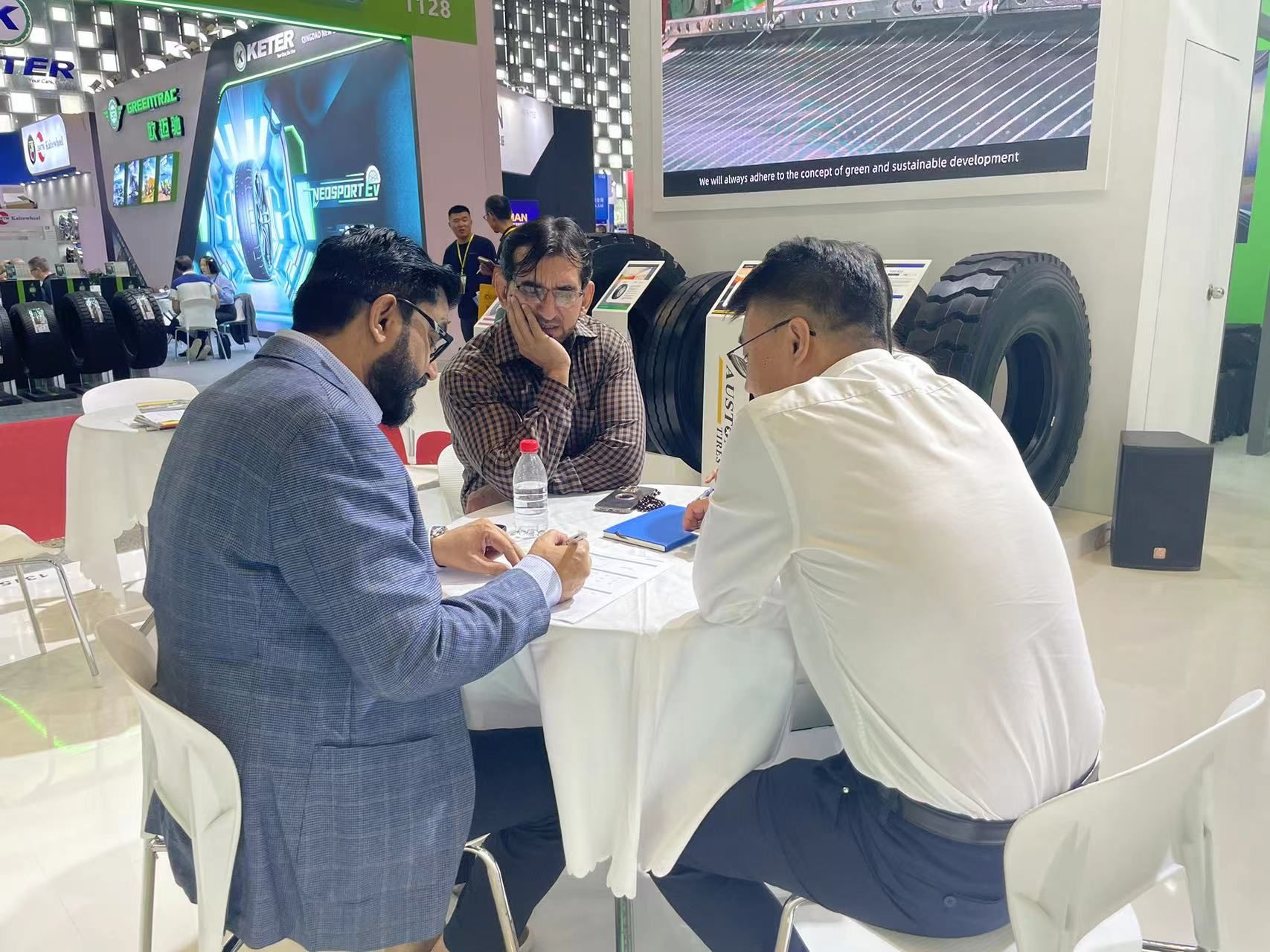 In the field of passenger use,PRINX CHENGSHAN brought Chengshan's"Hua"series and Prinx brand passenger tire products to this exhibition.Among them,Chengshan"Hua"series is a passenger product line of Chengshan tires,which is a well-known trademark in China.Currently,it has launched Huaren and Huayue products,and their performance has reached the international standard.The former focuses on wear-resistant dual shield technology,while the latter focuses on stable driving dual control technology,inheriting the technological advantages of Chengshan and making multiple breakthroughs.In 2022,the brand new Prinx joined hands with China Aerospace to officially appear,releasing products XNEX SPORT EV and XLAB COMFORT EV.With its unique design and outstanding performance,it has successively won three international top design awards.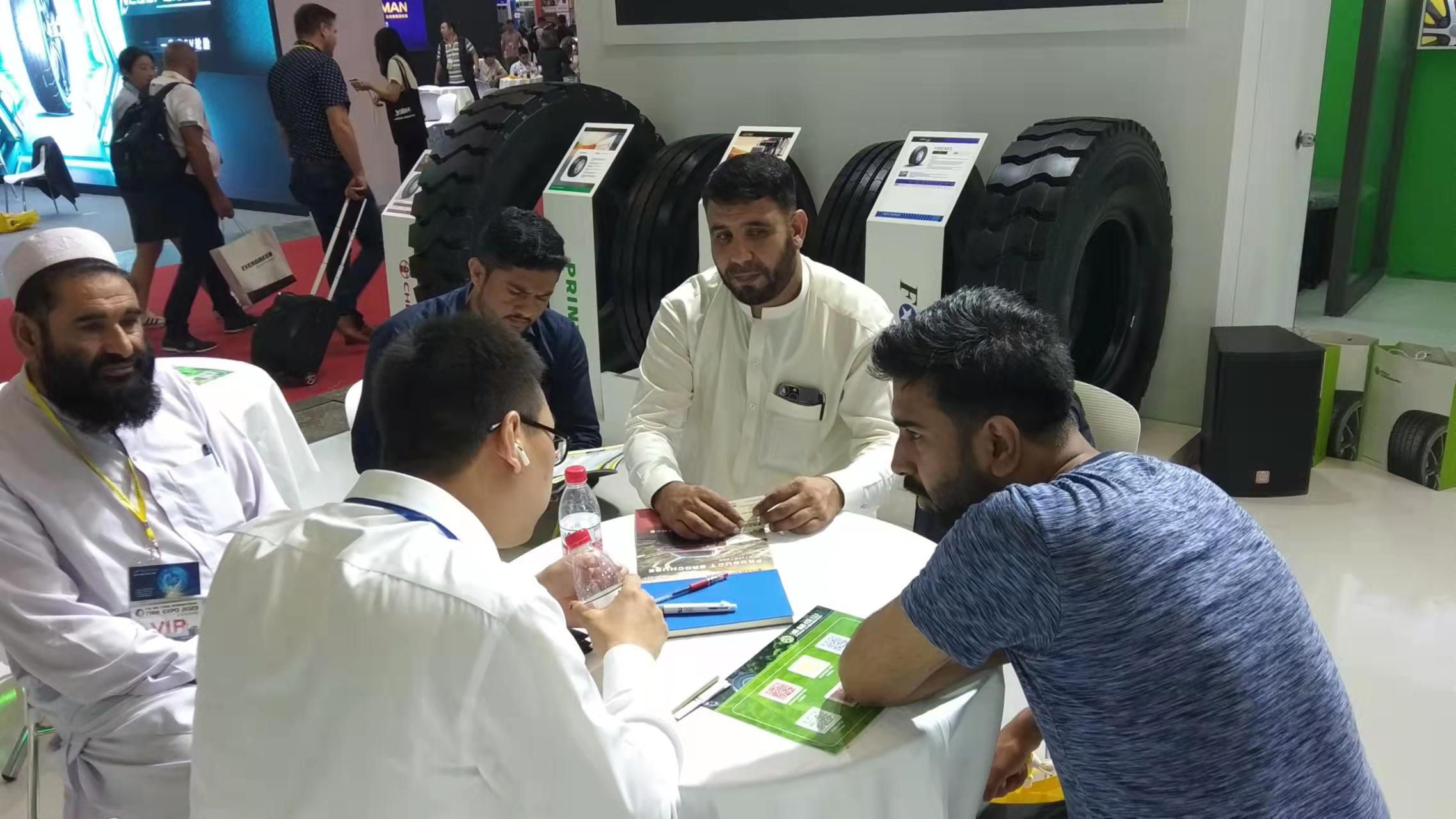 In the commercial field,PRINX CHENGSHAN has introduced the C901 electric bus special tire that has gained a good market reputation.Through innovative tire formulas,this product has achieved high mileage,high durability,and intelligence,and the electric bus mileage has reached the industry benchmark product of 104%,winning the first prize in Shandong Provincial Technological Innovation,and attracting many domestic and foreign exhibitors to consult.In addition,the exhibits include OTR ET01,TBR DO303,and T116.
Since this year,PRINX CHENGSHAN has been committed to the innovation and research and development of tire subcategories,driven by technological innovation.Faced with market uncertainty,the enterprise quickly responds to the actual situations,makes greater efforts in both product and brand development,actively adjusts the market sales structure,and carries out digital new channel development.In the first half of 2023,the total revenue was CNY4.34 billion,with a year-on-year increase of 6%.The net profit for the same period was approximately CNY330 million,with a year-on-year increase of 106.3%,both reaching new highs since the listing.Among them,the sales of all-steel radial tires were about CNY3.7 million,with a year-on-year increase of 10.9%,while the sales of semi-steel radial tires were approximately CNY7.6 million,with a year-on-year increase of 28.6%,showing a stable growth trend in domestic and foreign orders.