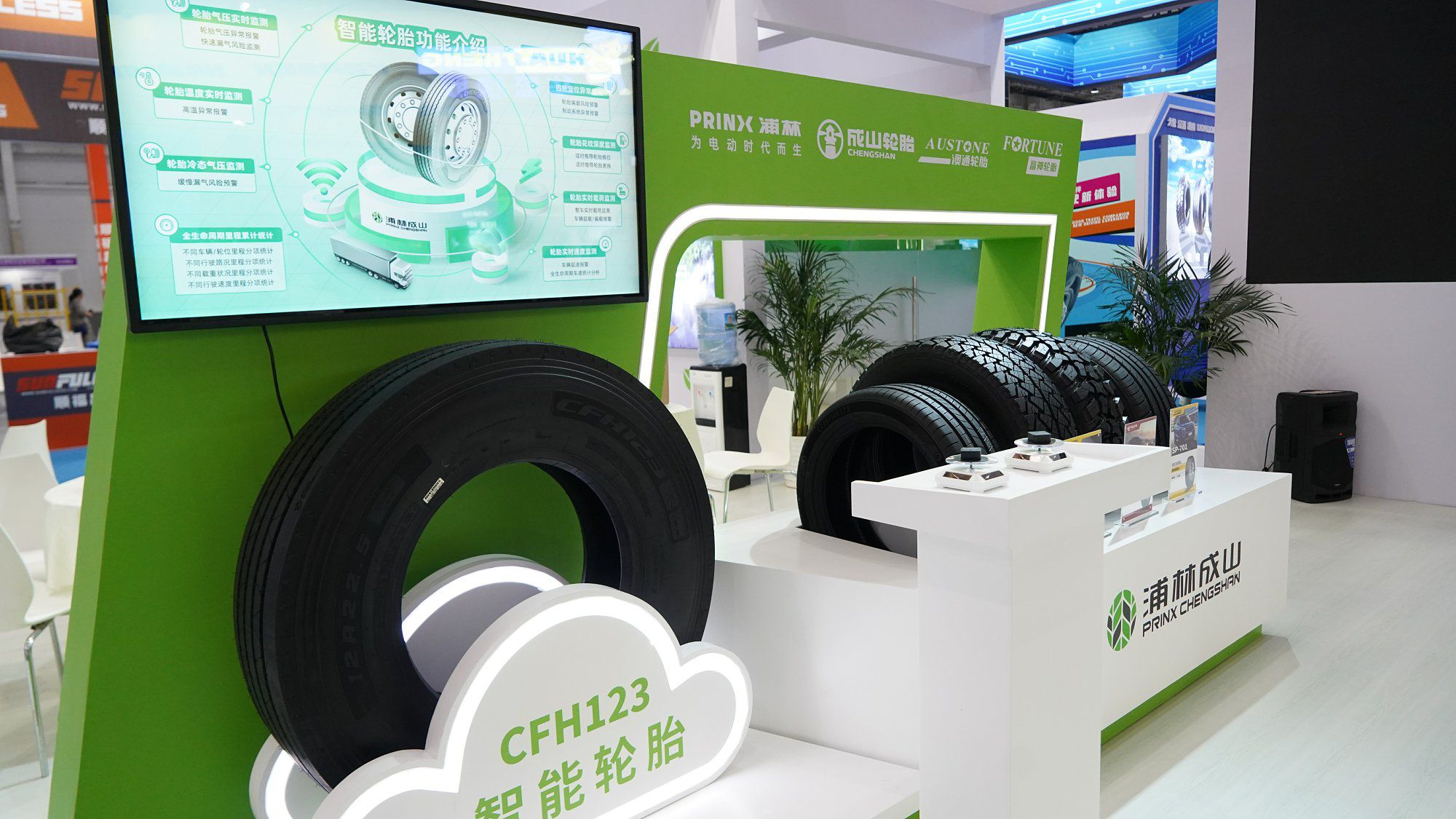 On July 18 to 21,on the occasion of the 20th Qingdao International Tire&Wheel Fair(hereinafter referred to as the"Qingdao Tire Fair")held at the Qingdao Cosmopolitan Exposition,PRINX CHENGSHAN,along with its four major brands,Prinx,Chengshan,Austone,Fortune,and Zhianda Intelligent Tire Services,made an appearance at the fair to fulfill its commitments to contribute wisdom and sustainable development,and once again demonstrated its confidence and strength in promoting sustainable travel through innovation with excellent products and leading services.
High-performance product matrix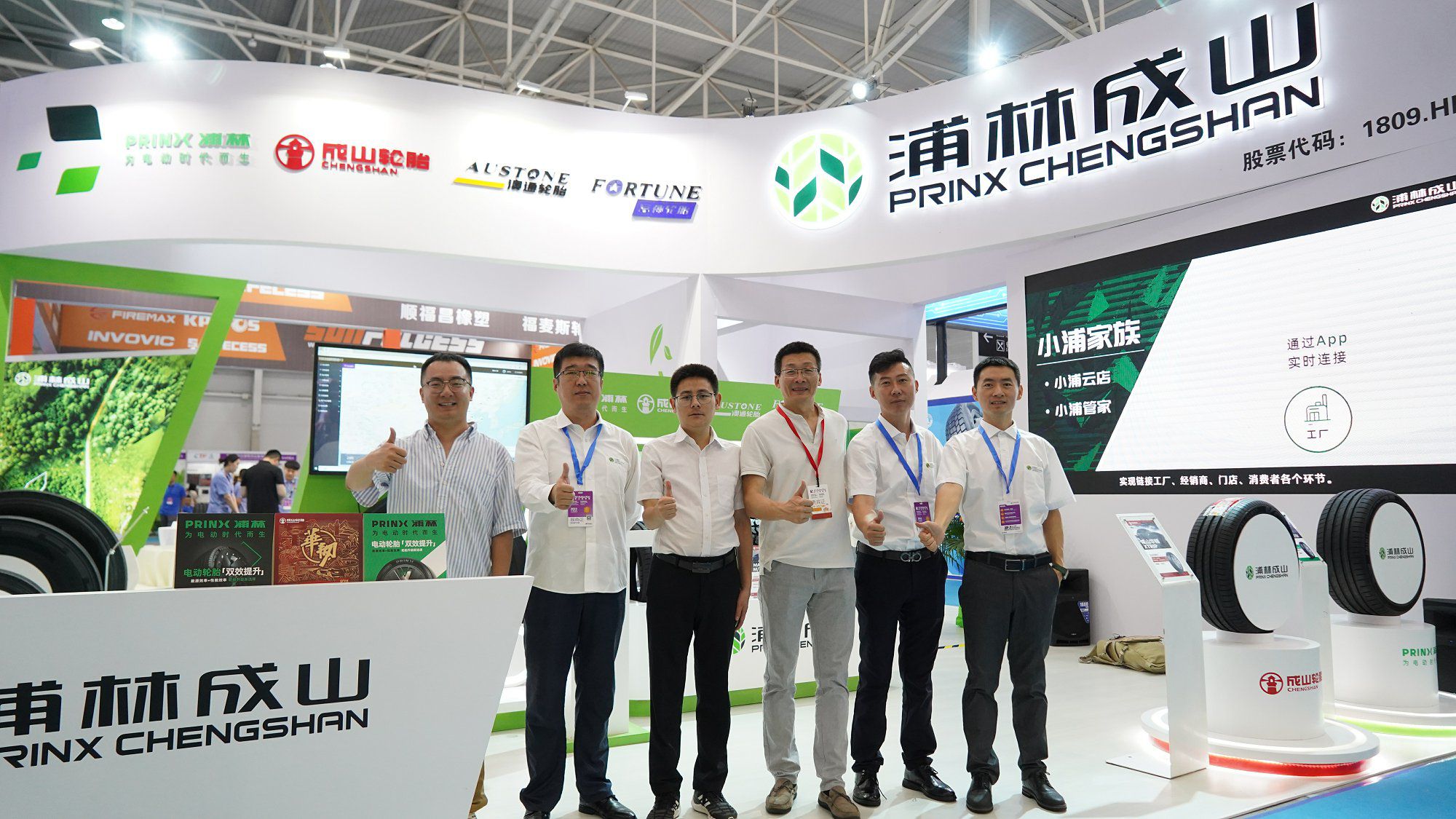 Qingdao International Tire&Wheel Fair(CTF)is one of the influential tire&wheel fairs in China.At this fair,PRINX CHENGSHAN exhibited its HUA-Xtrip Tire and Prinx New Energy Tire in the field of passenger vehicles.HUA-Xtrip Tire,as the HUA flagship product of the passenger brand under Chengshan Tire,adopts advanced materials and manufacturing processes,and core wear-resistant double shield technology,making it more sturdy and durable while achieving high wear resistance and high mileage.In addition,its core indicators meet the standards of international first-class brands and similar products.Prinx New Energy Tire is specially designed for new energy vehicles,expands the traditional domestic tire label indicators into six key indicators of new energy vehicles,and maximizes the balance and performance,comprehensively improving the driving experience of owners,which can not only promote the endurance mileage of electric vehicles,but also reduce the impact on the environment.Its multiple performance indicators have become industry benchmarks.
Among the commercial products in the fair,Chengshan FH138A tire adopts the new GPT green low rolling resistance contour theory and HSC ultra-low rolling resistance formula.The 12R22.5's rolling resistance reaches Class A,blazing a trail in the industry,with remarkable fuel saving effect in trunk logistics transport vehicles.The G60 tire developed for high-speed light truck transport vehicles have excellent wear resistance and high-speed performance,and performs excellently in high-strength green transportation environments.Transportation solutions for the new generation of fleets.
Transportation solutions for the new generation of fleets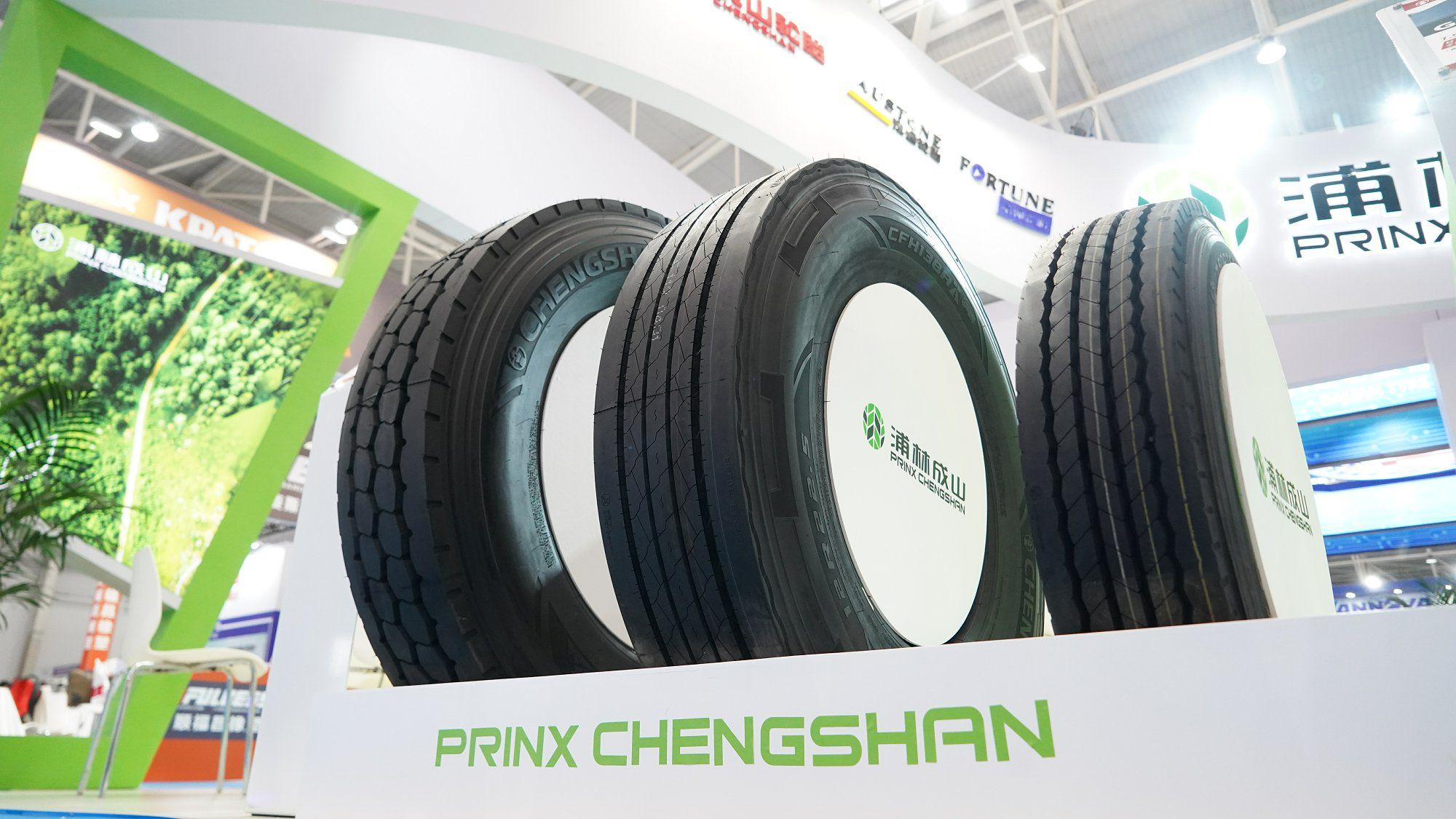 On the basis of high-performance tire products,in order to better help commercial users reduce costs and increase efficiency,PRINX CHENGSHAN has recently launched Zhianda green intelligent tire services.Centering on the application of digital technology and the extension of services,Zhianda has also gained a good reputation in the field of fleet transportation,and its market penetration has increased year by year.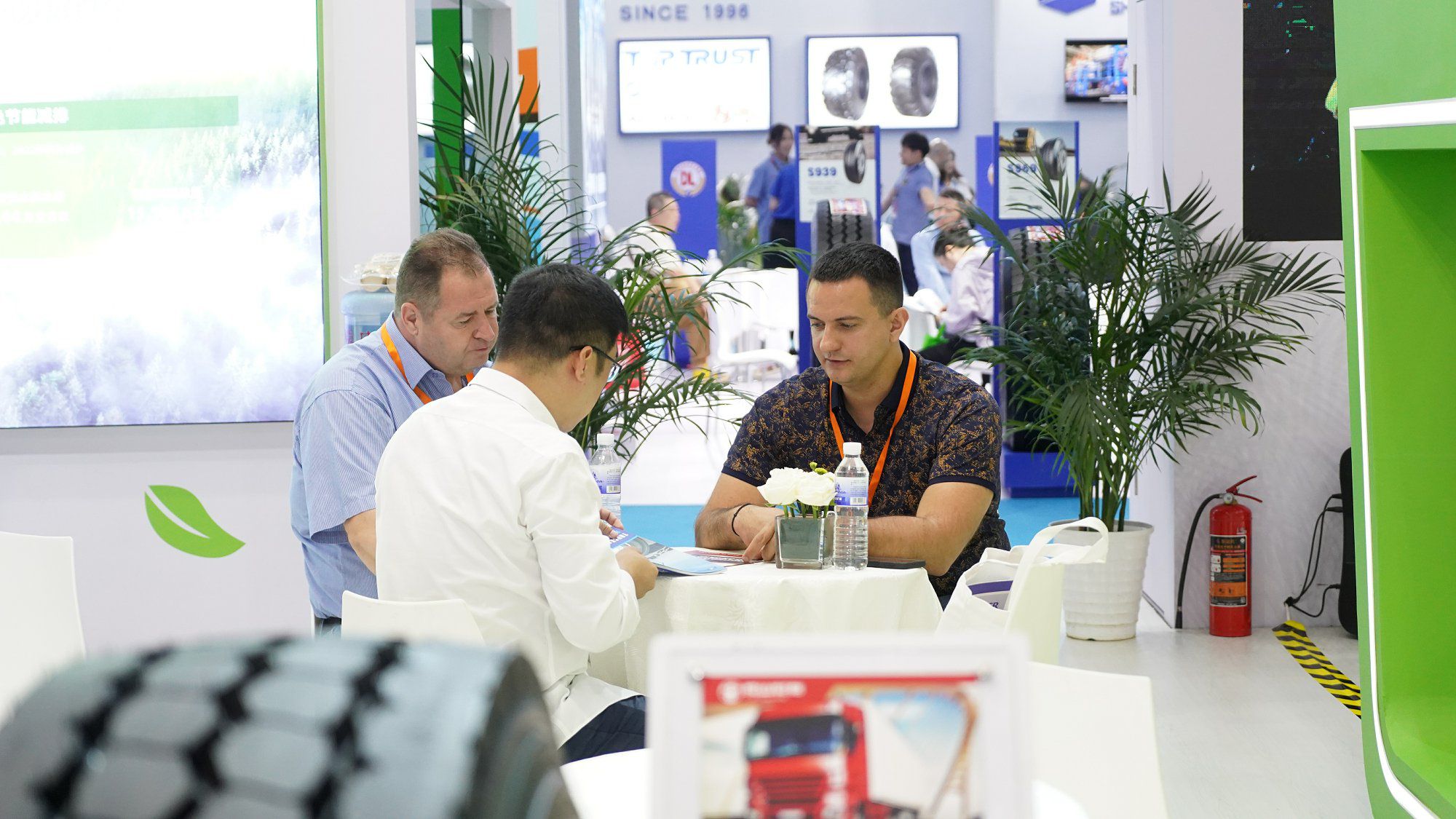 The core of Zhianda's green intelligent tire services is the full life cycle management of the tires.By implanting chips into tires and using other intelligent technologies,it has achieved global full-scene tracking of each tire,real-time visibility of driving,and service conditions.In conjunction with multi-dimensional professional maintenance services,it has maximized the designed service life of tires and minimized the impact of tire-related factors on transportation efficiency.Zhianda has also received more user consultations at this fair.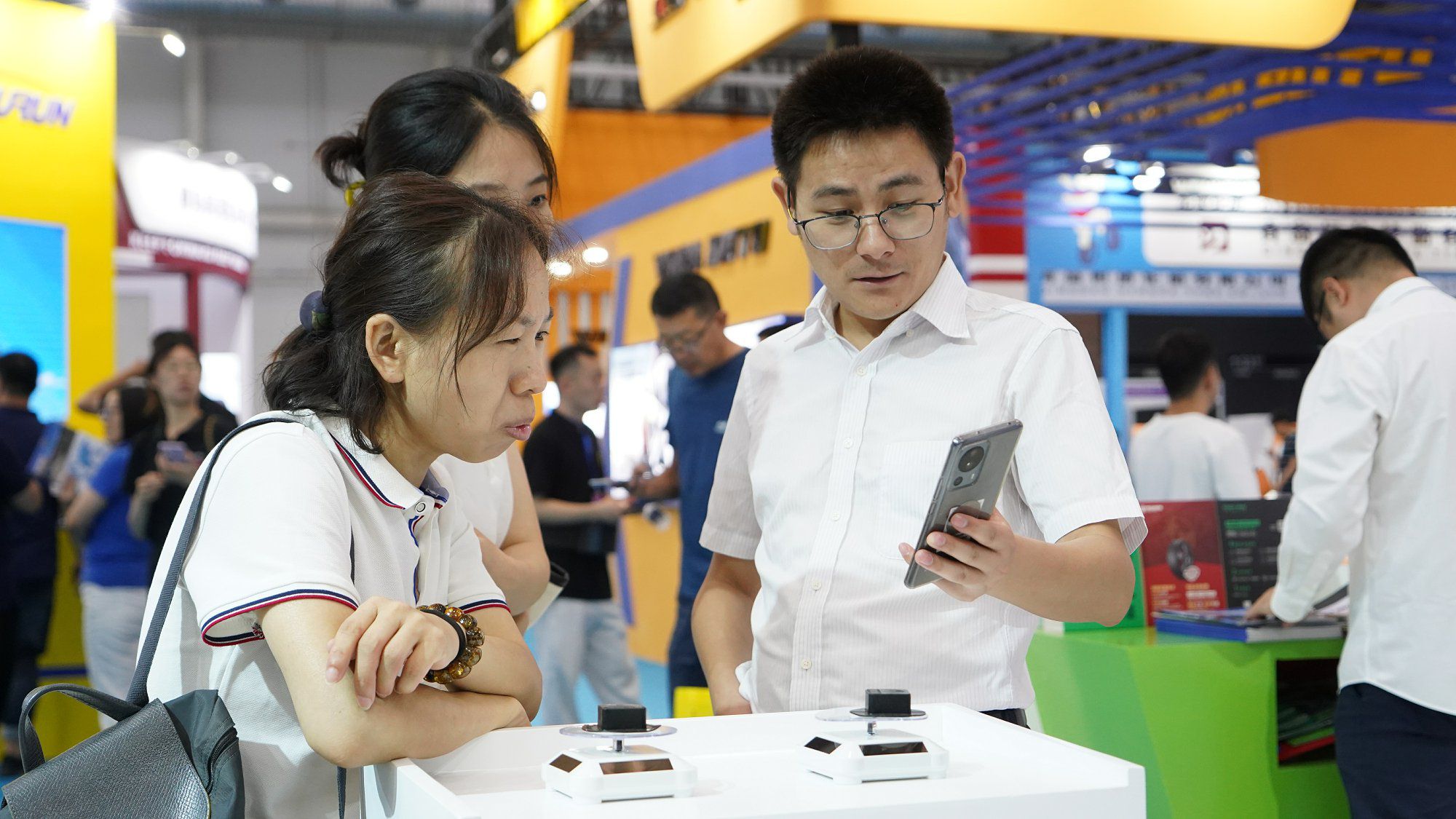 As one of the earliest tire companies in China dedicated to the R&D and design of green tires,PRINX CHENGSHAN has possessed five major series and over 1,000 green products recognized by the Ministry of Industry and Information Technology,and they have been applied to various travel scenarios.Relying on Shandong Rongcheng National Certified Enterprise Technology Center,80%of tires have achieved greenization.Its mission is to continuously promote technological innovation and support sustainable transportation development with advanced technologies.