On March 23, 2023, Shandong Quality Conference was officially held in Jinan. At the conference, the Notice of People's Government of Shandong Province on Recognizing the Organizations and Individuals Winning the 8th Shandong Governor Quality Award was read out, and medals and badges were awarded to the 7 organizations and 3 individuals. Che Baozhen, the president of Chengshan Group Co., Ltd. attended the conference and accepted the award on behalf of Chengshan Group.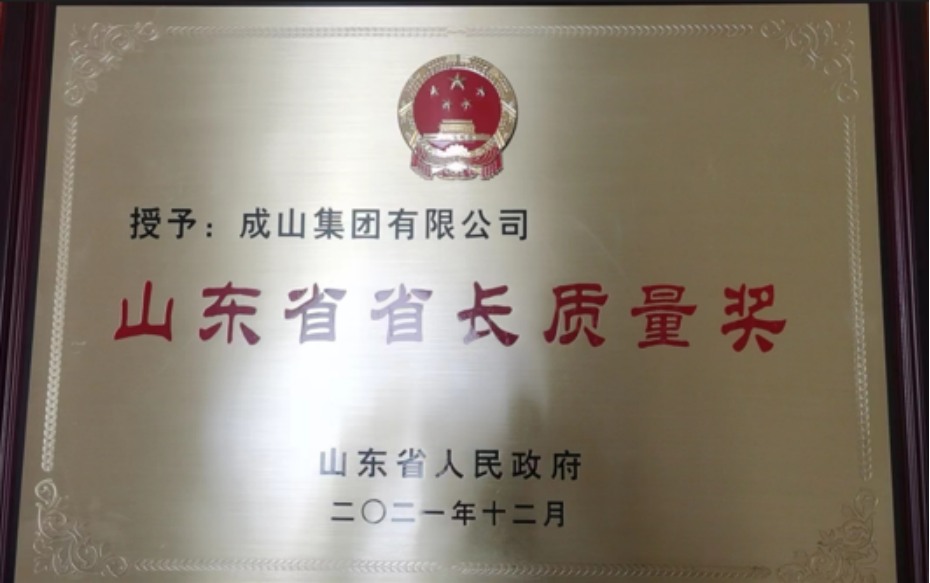 It is reported that the Shandong Governor Quality Award is the highest quality award set up by the People's Government of Shandong Province. It is mainly awarded to entities with outstanding quality management level, strong independent innovation ability, high brand awareness, and outstanding economic and social benefits as well as individuals with remarkable quality achievements and outstanding contributions to the economic and social development of Shandong Province. Since 2009, the Governor Quality Award winners have been selected every two years, and no more than 10 entities and individuals have been awarded each time.
Prinx Chengshan: Strive for high-quality development based on innovation and environment-friendly development
The power of brand comes from the unremitting efforts and the pursuit of technological innovation of the enterprise. As a representative enterprise of new intelligent manufacturing subordinate to Chengshan Group, Prinx Chengshan relies on national-level enterprise innovation technology center, introduces international advanced technology, and carries out production-university-research cooperation. It is the first one to propose the concept of "multi-scale full life cycle" of tires in the industry, and undertakes the first batch of green manufacturing integration projects approved by the Ministry of Industry and Information Technology. Prinx Chengshan has built the only innovation center of tire manufacturing industry in the province and a leading R&D and test center in China. By 2022, it has obtained more than 300 patents, ranking first in technological innovation capacity of national technology center for 8 consecutive years.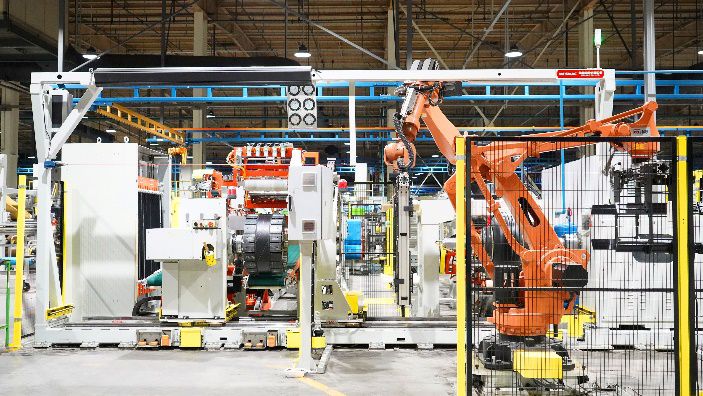 The enterprise continues to focus on the full life cycle of products, features digital technology-driven, and integrates innovation and environment-friendly thinking to the products. Through innovative products, services and experience, with the goal of creating value, it implements intelligent production, network platform, innovation synergy, mobile tire production and remanufacturing, service integration, and other measures in an innovative way, forming a lean quality management model for products of full life cycle with intelligence as the core. Relevant information shows that Prinx Chengshan has built a green manufacturing system with "green factory, green products, and green supply chain" as the core and realized networked energy control, low-carbon energy utilization, and clean tire production. It is the first in the industry to produce 80% green products with 1025 products currently identified by the Ministry of Industry and Information Technology as green design products applied in urban construction. It has won the title of "Green Pioneer Enterprise" and "Green Supply Chain Management Enterprise", and has been the benchmark of "Energy Efficiency Leader" in petroleum and chemical industry for many years. As the winner of "Shandong Governor Quality Award", Prinx Chengshan has also stood out in the fierce competition this time, highlighting its outstanding advantages in technological innovation, environment-friendly and low-carbon, quality reputation, global layout, brand influence, and other aspects.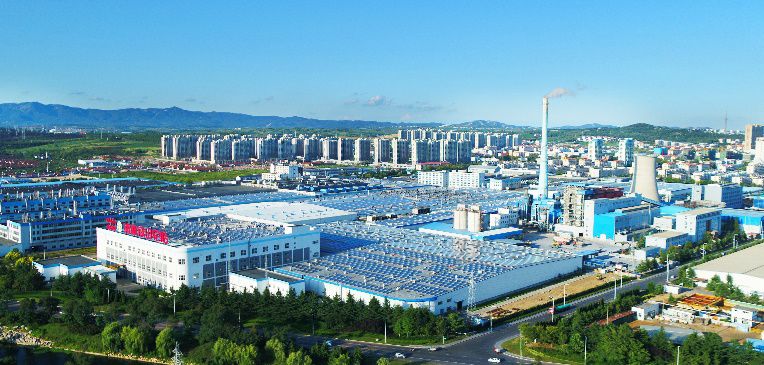 Build a first-class team and lead the new intelligent manufacturing
Prinx Chengshan has two intelligent production bases in China and Thailand. By combining advanced management concepts with electronic information technology, it has realized visualization, digitalization and whole-process traceability of production information. Through the implementation of production line change and equipment core change, it has successfully created the national green manufacturing system, the pilot that integrates China's advanced manufacturing industry and modern service industry, and the model of intelligent manufacturing, becoming the first in the industry to be selected as "National Intelligent Manufacturing Standard Application Pilot Project in 2022".
In terms of talents, Prinx Chengshan insists on attaching importance to both recruitment and training, which is combined with the characteristic culture of the enterprise. It has established a talent development system in terms of management, technology, and skills and built a school-enterprise practice base project of intelligent manufacturing. The team has reached the best level that has never seen before in terms of professionalism, youthfulness, knowledge and internationalization. Prinx Chengshan has the excellent foresight and lofty ambition for the tire industry. Under such a premise, with a first-class management, technology and skill team, it helps customers to transform and upgrade and realize the sound development of market ecology in the industry with intelligent manufacturing as the mainstream, through cooperation between manufacturers, establishment of star stores, extension of service chain, and digital marketing, etc.
In the future, Chengshan Group will be committed to the principle of "pursuing progress while ensuring stability, and giving top priority to efficiency", carry forward Chengshan's red spirit of "daring to fight hard", make progress in intelligent manufacturing, constantly optimize the digital transformation of quality management mode, promote the brand awareness of "Chengshan", and cultivate and enhance the new advantages of high-quality development against challenges.