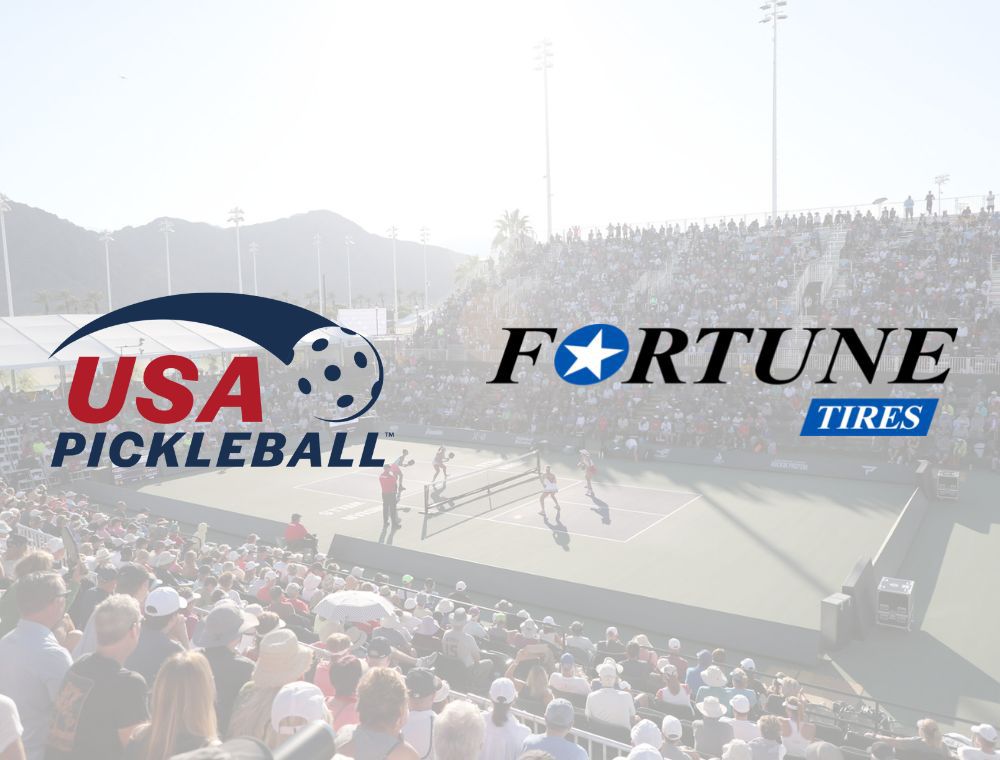 Prinx Chengshan Tire North America Inc.'s Fortune Tiresbrand has recently become the exclusive tire partner of USA Pickleball, the national governing body for the sport.
Pickleball has become increasingly popular worldwide in recent years, with over 4.8 million participants in the United States. Bill Gates is one of the loyal fans. Samuel Felberbaum, the President of Prinx Chengshan Tire North America Inc., stated that Fortune Tires would continue to support promoting this popular sport in North America for the next few years. The implementation of the partnership also transforms Fortune Tires into an explorer for a positive, upward, and sustainable lifestyle with participants and drivers across the United States through USA Pickleball's events, tournaments, and training programs.
| | |
| --- | --- |
| | |
Since entering the US market in 2019, Fortune Tires has continuously improved its technology and created high-quality tire solutions with comprehensive performance for North American customers, leading to a sustained increase in the brand's influence in the region. "On the products level, Fortune Tires are designed with the customer in mind, offering a combination of quality, reliability, and affordability that makes them the perfect choice for pickleball enthusiasts and drivers everywhere," said Ken Coltrane, Vice President of Marketing and Product Development for the Fortune Tires brand. On the service level, to better serve local customers, Fortune Tires allows fans to engage with the Company via digital channels and supports users to participate in activities and receive high-quality service through extensive local retail networks. As Prinx Chengshan accelerates its global market layout and introduces a new international product matrix and brand image, the brand concept of Fortune Tires,"Driving Forward,"is building a deeper connection with North American users. The partnership with USA Pickleball is the perfect example. While providing safe, high-quality, and high-performance tire solutions for users, Fortune Tires has also become an advocate for an active lifestyle.
Prinx Chengshan has firmly implemented its internationalization strategy in recent years and maintained high growth in overseas markets. By now, it has served more than 160 countries on six continents.
The new season of the USA Pickleball Diamond Amateur Championship, exclusively sponsored by Fortune Tires, will be held Dec. 3-10 in Holly Hill, Fla.