On 28 August, the conference of top 500 petroleum and chemical enterprises of China and the Summit Forum of large chemical enterprises' development of China were held in Anda City, Heilongjiang Province. In this meeting, a list of 2019 top 500 petroleum and chemical enterprises in China was released. Prinx Chengshan (Shandong) Tire Company Ltd. was selected as one of the 2019 top 500 petroleum and chemical enterprises in China with ranking 166 (independent production and operation enterprises).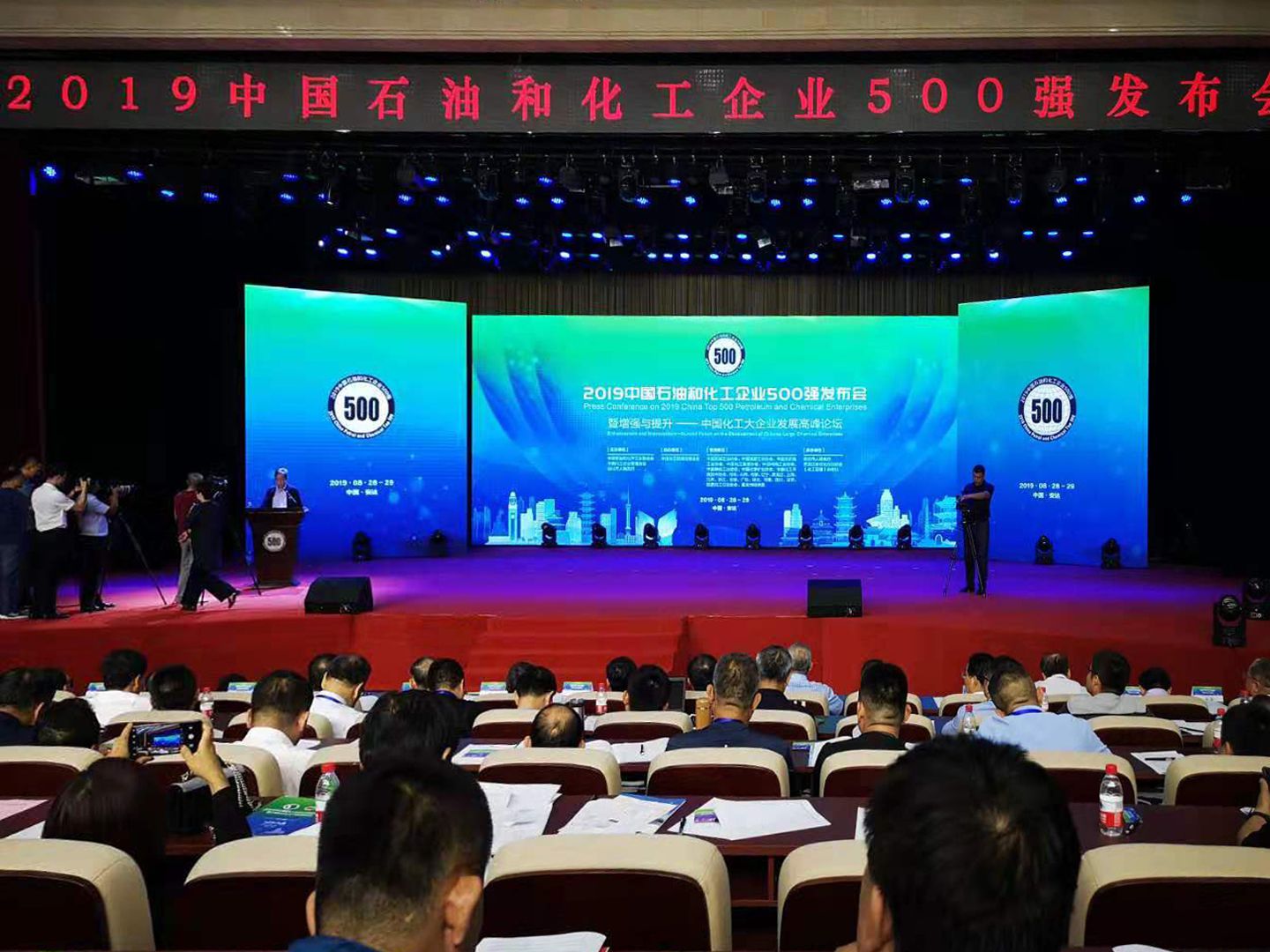 China's top 500 petroleum and chemical enterprises publish and conduct research on large enterprises are held once a year. These activities have been held for 17 consecutive sessions. Every year, China's chemical industry development is comprehensively reviewed and analyzed. Besides, each large enterprise in this industry is analyzed in details. It provides very useful theoretical support for the sustainable, healthy and stable development of China's petroleum and chemical industry.
The entry threshold for the top 500 petroleum and chemical enterprises is 1.42 billion Yuan, and the total assets and profits of the industry have increased considerably year-on-year. There are four important indicators chosen by Association for ranking: sales profit margin, labor productivity, asset liability rate and return on net assets.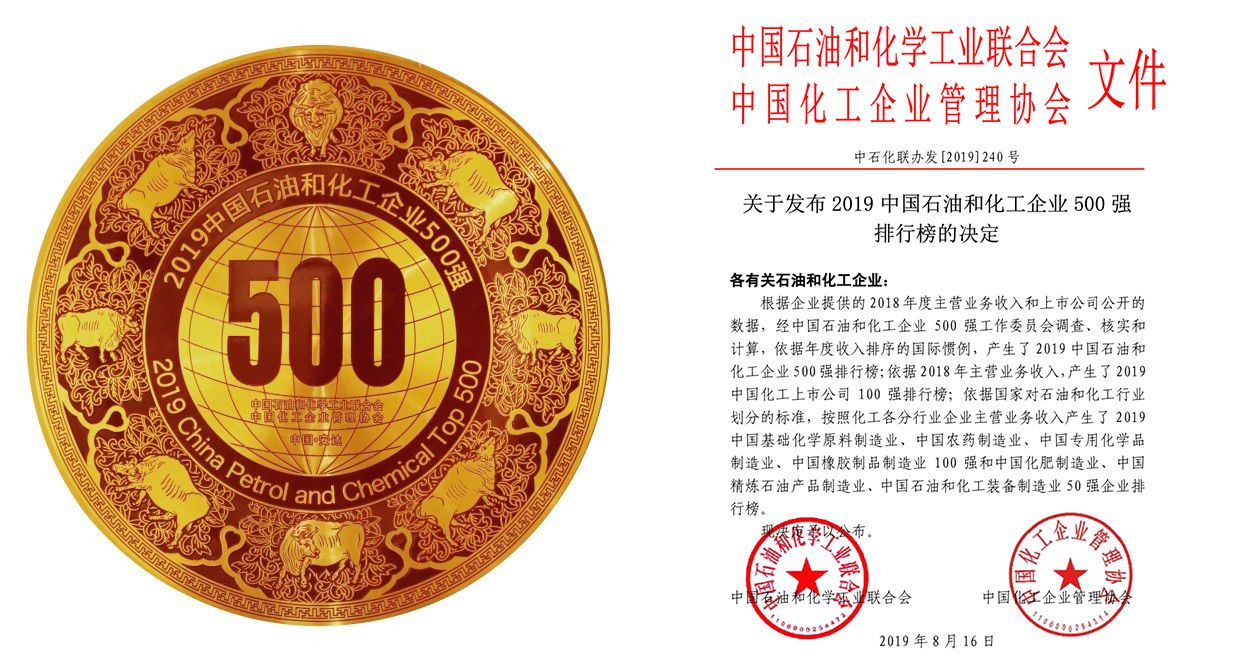 Prinx Chengshan has always driven innovation through the development of enterprises. In response to the meeting requirements that the petrochemical industry should continue to strengthen the implementation of innovation-driven strategy, the company organizes multi-forces to tackle key problems in the industry, spares no effort to overcome industry development problems, constantly break through technical barriers, and drive the rapid development of the industry. Recently, three innovative projects from Prinx Chengshan have received appraisal from the industry appraisal expert group. Among them, the comprehensive technical level of the project "Development of special products for high-mileage new energy buses" has reached the domestic leading level and is close to the international advanced level.
Prinx Chengshan, as the first batch of national "green factory", takes the construction of "resource-saving, environment-friendly" enterprises as the goal, carries out in-depth ecological design, comprehensive utilization of resources, energy saving as well as consumption reduction, cleaner production and other work. Under the background of deep adjustment of global petrochemical industrial structure, Prinx Chengshan upholds the concept of "green development", constantly optimizes industrial structure, promotes structural reform of supply side and high-quality development of tire industry. At the same time, in response to the development requirements of increasing the cultivation of new energy, high-end manufacturing and other industries, Prinx Chengshan set up a new energy automotive tire collaborative research laboratory, which jointly cooperated with 12 well-known research institutes and upstream and downstream enterprises of tire industry, and jointly committed to tire low rolling resistance, low energy consumption, low pollution emissions and other aspects of research.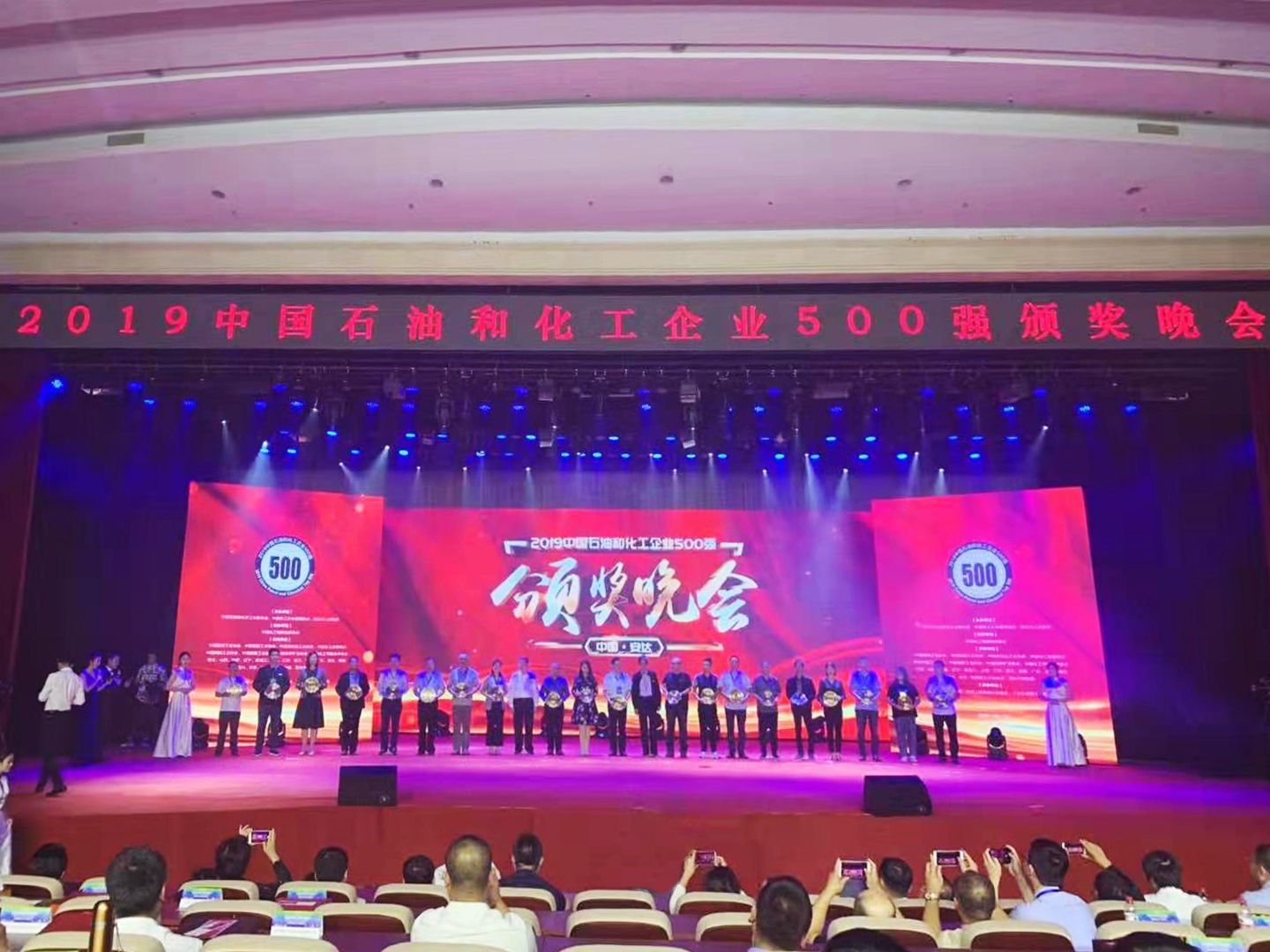 Facing the opportunities and challenges of the Petroleum and Chemical industry, Prinx Chengshan actively implemented the requirements of high quality development, insisted on enterprise beliefs of "steady progress and steady win", vigorously promoted the optimization and upgrading of tire industry and innovation driven. Prinx Chengshan thoroughly put the strategy of "one belt and one road" into practice and actively implements the international business strategy. Prinx Chengshan strives to become a world-class tire enterprise with global competitiveness, to be a strong supporter in the road of achieving national goal of a powerful petrochemical country.