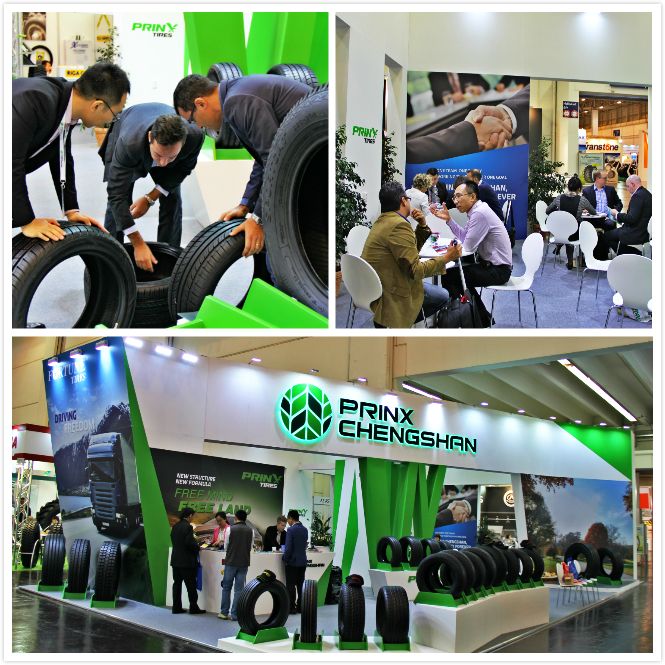 Prinx Chengshan is back to Euro-market.
By participating REIFEN 2016, Prinx Chengshan showed its rapid development and growth to tire distributors coming from all over the world.
REIFEN 2016 is the largest in history judging by the scale and attendance. A total of 734 exhibitors, from both local and overseas, gathered together to present their new technologies and products.
Prinx Chengshan has done a lot of promotions for the new high-end tire brand—PRINX. Overseas buyers lingered and attracted by the novel product patterns and excellent quality. Together with Chengshan, Austone and Fortune, Prinx had become the spotlight of the show.
Europe has always been the leading market for tire research and development. Prinx Chengshan announced its powerful return to the Euro-market after divorcing with Cooper. By the meantime, Prinx Chengshan is also seeking for new opportunities to get further communications with each buyer for a win-win future.